Everyday sickness includes headaches, colds, coughs, sore throats, vomiting, diarrhoea, or injuries.
Being sick can cause blood glucose levels to rise.

A person with diabetes who is sick may not feel like drinking, eating or taking their medication. This will impact on their blood glucose levels.
Management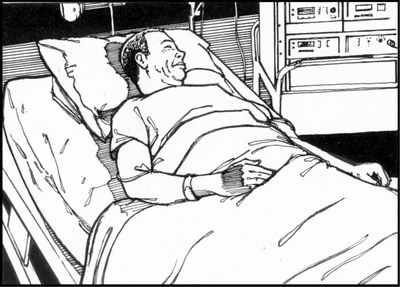 Talk to the doctor and write in the Medical Management Plan about what to do on sick days.

Information should include:
    What to do if the person isn't drinking or eating
    What to do if the person is vomiting
    How often blood glucose tests should be done
    When to contact the doctor
Over the Counter Medication
It is recommended that the chemist be consulted, as some medications contain sugar which can impact on the management of diabetes when a person is having a sick day.
Carers comments about sick days
"If he has a cold he can't eat over-the-counter cough lollies"
"We have a sickness diet which has a list of foods that are OK"
"Another complication is that the person is on epilepsy medication too so all those things compound and make sick days difficult to control"